[phpzon keywords="pencils" num="1″ country="US" searchindex="OfficeProducts" trackingid="halloweenshopping-20″ sort="none" templatename="default" paging="true"]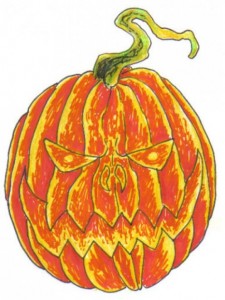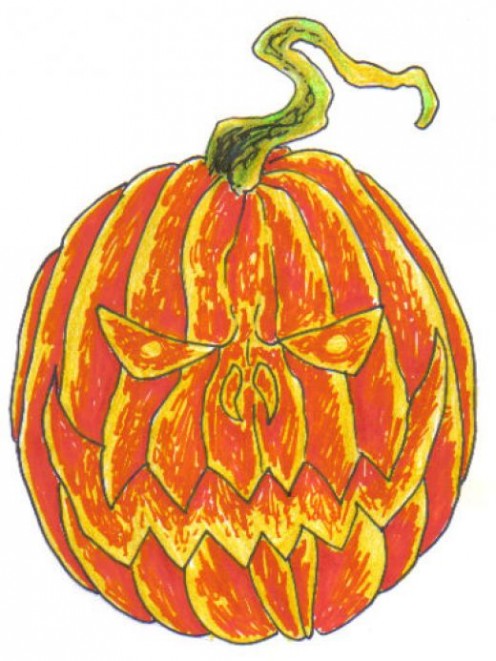 Drawing a Pumpkin for Halloween can be fun and in the spirit of Halloween, here is a drawing video on drawing a Halloween pumpkin that is slightly scary with it's melted and with the rotten half of it's face spilling out. The idea is to just have fun with drawing it for Halloween. This combined with other drawing videos on drawing a Halloween pumpkin could help you get an idea to draw various pumpkin designs for Halloween.
In the video I use some super cheap felt tip pens which you can tell are super cheap as they affect the paper, but it doesn't matter as long as you don't go over the same areas that you are coloring in, you won't get this yourself. Other great felt tips are the Crayola Supertips as these don't usually have this problem when coloring in, but then again I do use a lot of Printing paper for my drawings as I can get some bulk discounts on packs.
The ink outline of the Pumpkin was done with a cheap gel ink pen which seems to help the ink flow on the page and that's why I use these for inking quite a lot.
In the pencil draft stage it is always a great idea to plan your drawing well before you start to color it. Watch the art video below and see for yourself.(The video is a long video at over 18 minutes, so if you wish, you can skip to the end or watch it all the way through if you have the time!)
[youtube]http://www.youtube.com/watch?v=jKi3vfRrgN4[/youtube]
(Visited 540 times, 1 visits today)