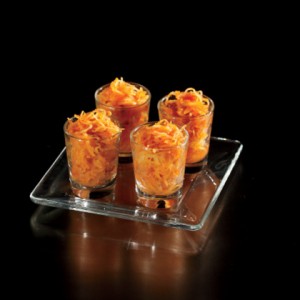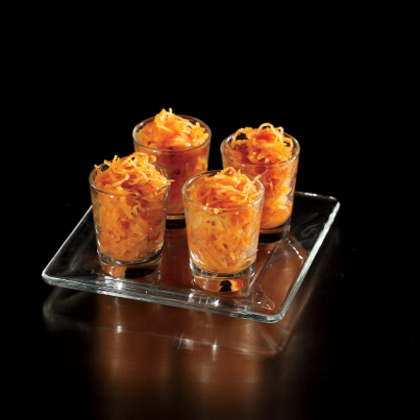 Planning to make the best Halloween party ever for your kids and their friends? Halloween is probably among many kids' most favorite holiday. It is during Halloween where kids can indulge in as much sugar and candies as they want or look crazy and funny without being yelled at or reprimanded. What makes this holiday more exciting too is the fact that kids and adults alike can enjoy and have fun dressing up funny and looking really scary. Halloween offers so much excitement not only to kids but to all kids at heart. One interesting way to make your Halloween even more thrilling is to create and serve a healthy Halloween recipe which can look totally disgusting and repulsive yet offer fun and excitement to all the guests.
Make your next Halloween party truly entertaining and exhilarating. Create a really outrageous Halloween recipe for the Halloween party. Make a spooky recipe for your kids to share with their friends this Halloween that is quick and easy to make.
Halloween can sometimes mean too much candy and junk foods for your kids. If you are worried about too much sugar during Halloween it is time you create something healthier for your Halloween party. Let kids enjoy some spooky treats and they don't have to know that it is healthy. This is an outrageously horrible hors d'oeuvre which tastes good but looks creepy.
Hungry Halloween: Movie Monster Munchies, Bewitched Buffet, and Dead Man's Diner

Halloween Squashed Guts Recipe
Ingredients:
spaghetti squash
plain tomato sauce
Preparation:
Wash the spaghetti squash and then cut into half. Remove and scrape out the seeds. Next, cook the squash using a microwave until it is tender and cut this vertically. You will know that it is already cooked when it feels tender with pierced with a fork (generally about 12 to 15 minutes).
Let the cooked spaghetti squash cool down and then scrape the squash into strands. Create a mixture of scraped squash and plain tomato sauce. Scoop enough mixture into shot glasses or small cups. Arrange shots of squashed guts on the table and add some tea lights for more spooky effect.
Persuade your guests to slurp up every shot of guts without using any utensils. This will make the experience even more thrilling and gross. Kids love things that are gross (and actually they will be eating healthy food).
(Visited 196 times, 1 visits today)