Here are some awesome Halloween lights to spook your neighbors and scare your friends. With this wide variety of motion-sensor lights and props, you can't miss for your yard, doorway or party atmosphere.
Spooktacular Halloween Lighted Glow Witch Figurine

$120.00

Karen Didion Originals New Lighted Halloween Glow Witch is great for any shelf, mantle and countertop. She is part of the Karen Didion Signature Collection. With her glitzy and glam appearance and lighted ornament box, this piece is sure to add charac.

LED Lighted Skeleton Skull Face Halloween Decoration

$16.57

Features: -Decorative-Pre-lit with 10 warm clear LED lights-Warm clear also known as "warm white" has a soft natural incandescent glow, similar to candlelight-Bulb size: Concave wide angle-Fully dimensional design-LED lights use 90% less energy-S.

3' Halloween Tree Branch with 60 Colored LED Lights Color: Brown/Warm White

$25.99

This 3' branch tree is lit with 60 LEDS. Great addition to your Halloween decor. Features: -3 Months warranty-Plugs into an electrical outlet-Lights Included: Yes-Tree Height - Top to Bottom: 24 Inches-Tree Width - Side to Side: 6 Inches-Tree Dep.

Lighted Halloween Inflatable Pumpkin with Spider Indoor/Outdoor Decoration

$38.99

This inflatable is great for decor in and out of the home. The lighted design makes it perfect for your nighttime display. It can also be a great addition for your family photo. The lightweight materials and self-inflating design make it easy for anyo.

Tree Light Halloween Decoration Size: 54

$89.99

It is perfect for any Halloween display and can be used both indoors and outdoors. There are purple and orange LED lights pre-installed on this tree. UL listed for indoor and outdoor use. Features: -Great addition to your festive decorations-Decorati.

Light-Up Zombie Hand - Halloween Decorations, Light-Up Decorations

$8.99

The zombies are coming! They're digging their way out of their graves, and this Light-up Zombie Hand is leading the way! The white plastic hand is life-size and very detailed. It stands 12" high from a 3" base, and can be used either indoors or outdoors as long as it is kept away from open flames. When turned on, two LEDs flash back and forth from red to blue. The hand requires three 1.5V LR41 batteries, which are included. However, we recommend purchasing extras to have on hand. Instructions for changing the batteries are on the package. Have fun when you add this to your graveyard-theme decor.

Mini LED Strobe Light with Thunder - Strobe Light, Halloween Accessories

$9.99

You don't want Halloween to be boring at your house. Last year you had a pretty nice set up with spider webs and a motion activated ghost. But this year you need something to heighten the fright factor on your front porch. You need something to scare all the neighborhood kids who will come dressed as super heroes, and princesses, and looking for some candy. This mini strobe light is going to transform any space into a frightening nightmare! The mini LED strobe light is battery operated and even includes thunder sound effects. Also includes adjustable flash speed, mounting bracket for hanging or standing, and high light intensity. Your porch will be the scariest place in the neighborhood, and no one will leave your house without screaming when you add this strobe thundering light.

Mega Strobe with Thunder - Strobe Lights, Halloween Party Accessories

$34.99

Whether you're on a date or hosting a fancy dinner party, lighting is truly the key to setting the "mood." Everyone knows that. And that's especially true when your "guests" are the types who arrive with candy-filled pillowcases and jack-o-lantern pails, hoping to get goodies out of you. It would be a disservice to these special guests to not properly create the right atmosphere. and by that we mean creeping the heck out of them! This Mega Strobe with Thunder is a surefire ticket to making your front porch or Halloween party that much spookier this Halloween! Running on three AA batteries (which are not included, some make sure you've got some in store for the big night), this awesome lighting appliance is super easy to use. It's perfect for a crazy, nightmarish "thunder and lightning" effect that suits the mood perfectly on Halloween. And it goes great with a ghastly, rolling fog, so be sure to have a look around at our fog machines!

Lighted Skull Reaper with Cigar Hanging Halloween Decoration

$25.99

Be the scare of the town with this skull reaper hanging decoration. Features: -Materials: Fabric/Foam/Paper/Metal, man-made material-Color: Black/Red-Adjustable cigar length-Comes ready to hang on a black loop-Requires 2 "AA" batteries (not includ.

Lighted Gothic Angel Tombstone Indoor/Outdoor Halloween Decoration

$19.99

Create your own spooky graveyard with this light up tombstone. Tombstone features a gothic angel above skulls and the base that reads "RIP". Features: -Materials: Foam/Plastic, man-made material-Color: Green/Black-Requires (3) button cell batteries.

Lighted Gothic Tombstone with Skeletons Indoor/Outdoor Halloween Decoration

$22.99

Create your own spooky graveyard with this light up tombstone. Features scary looking skeletons on top of an "RIP" tombstone. Cobwebs over the RIP light up. Features: -Materials: Foam/Plastic, man-made material-Color: Gray-Requires (3) button cell b.
Summary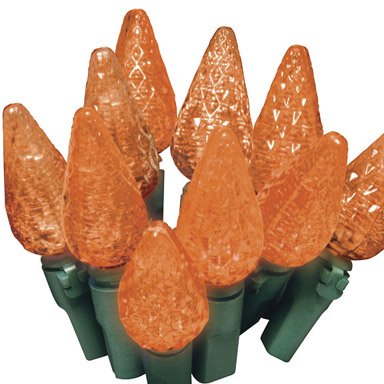 Article Name
Description
Here are some awesome Halloween lights to spook your neighbors and scare your friends.
Author
(Visited 207 times, 1 visits today)