Prismacolor Soft Core Colored Pencil Set
 Crayola 54ct Trayola Colored Pencils
 Royal & Langnickel Keep N' Carry Set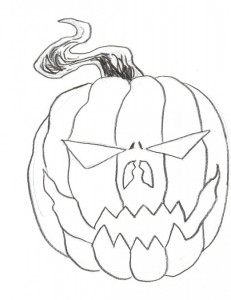 Drawing a basic Halloween pumpkin is what the following art video shows you and you can draw it quite quickly really especially if you aren't using a pencil first like I did in the drawing video, I used a nice Black Sharpie marker pen and it gave a nice thick art line for the outline of the whole pumpkin design.
Ideally to save time drawing stuff it might be a good idea to try and draw certain things with an art marker and get used to drawing very quickly as you never know what amazing results could happen right on the paper as you get better at it. Cartoonists use this technique all the time to draw cartoon drawings quickly is to capture an energy within their drawings that magically makes the art come alive. Try drawing variations of pumpkins, change the face or the features up, alter what ever you want and see what you can create for Halloween.
Draw a Halloween pumpkin today or for Halloween!
[youtube]http://www.youtube.com/watch?v=hbErRLggXyw[/youtube]
A Halloween Pumpkin Ladies T-shirt design – The following design was drawn exactly the same way, with a Black Sharpie marker but then colored with felt tips and scanned into the computer and Photoshop edited to make it look more like a decent graphic design.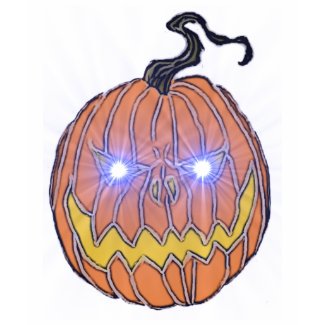 Evil Halloween Pumpkin Art
by
waynetully
Browse more
Halloween T-Shirts
(Visited 543 times, 1 visits today)