Wall decals are an easy way to decorate for Halloween, because they go on and come off without much effort. Halloween wall decals can be put up by children or adults without a worry of glue or mess. This selection here will get you started but you can click through to see more choices.
Freddy and Jason Decal

Elvira Wall Sticker

Freddy Krueger Wall Decal

Halloween Grave Climber

Uncle Sam Wall Decal

Marilyn Monroe

Elvis Presley Army

Hollywood Marilyn Monroe

Hollywood Film Clapper

Fabio in Jacket

Gorilla Wall Decal

Collie Wall Decal

Betty Boop Wall Decal

C-3PO Wall Decal

Stegosaurus Wall Decal

Diplodocus Wall Decal

Giganotosaurus Wall Decal

Triceratops Wall Decal

T.Rex Layout Wall Decal

Bruce Lee Wall Decal

Iron Man Wall Decal

Pirates Wall Decal

Death Star Wall Decal

Luke Skywalker Wall Decal

Darth Maul Wall Decal

Disney Villains Wall Decal

Mad Hatter Wall Decal

Disney Frankenweenie Wall Decal

Sons of Anarchy Reeper Decal

Avengers Asemble Iron Man

Avengers Asemble Thor Decal

Avengers Asemble Hulk

Aurora, Cinderella & Belle

Star Wars Han Solo Wall Decal

Star Wars Yoda Wall Decal

Avengers Asemble Black Widow

Vulture Kulture Tattoo Skull

Vulture Kulture Winged Guitar

Pirate Treasure Cove

Hollywood Popcorn Bag

BUTCH & Harold Picture Frame

Star Wars Boba Fett Wall Decal

Disney Monsters University

Jake & the Neverland Pirates

Disney Finding Nemo Sharks

Cinderella From Rags to Riches

Star Wars Millenium Falcon

Star Wars Princess Leia

Lion, Tinman and Scarecrow

Halloween Giant Gruesome Wall Decorations

Halloween Giant Ghastly Skeleton Wall Decorations

Halloween Creepy Giant Stone Wall Decorations

Jason Wall Window Decal

TMNT Leonardo Giant Wall Decal

TMNT Michelangelo Giant Wall Decal

Halloween Clings

Halloween Glitter Cutouts

Devil Wall

Brick Wall Backdrop

Ghostbuster Wall Decoration

Morgue Wall Decoration 4'X 5'

Haunted Wall Decor

Bloody Wall Backdrop

Owl Blossom Giant Wall Decals

Ghostbuster Slimer Wall Decoration

Despicable Me Giant Wall Decals

Monster High Wall Decorating Kit

Pirates Giant Wall Decals

5' Stairway, Window & Torch Props Wall Add-Ons

Transformers Bumblebee Wall Decals

Ninja Warrior Party Wall Decals

Halloween Creepy Giant Stone Wall Decorations

Hiccup & Toothless

Astrid & Stormfly

Indoor Wall Decorating Kit

Bloody Wall Backdrop

Stone Wall Backdrop

Spirits Jumbo Wall Decoration

Happy Halloween Sticker

Flying Witch and Bats

Skull Tree

Halloween Night Wall

Halloween Spiders

When Witches Go Riding

Rats Mice Doors

Halloween Bats

Halloween Decoration

Halloween Pumpkins

Asher Halloween Pumpkin

Scary Cat

Raven on Books

Wicked Witch

Halloween XL Bats

Halloween Large Spiders

Ghoul

Halloween Portrait

Halloween Cat on Pumpkin

Come In For A Spell

Happy Halloween Pennants

Halloween Haunted Tree

Halloween Witch

Halloween Witch Spells

Headless Horseman

Spider Web Clings

Halloween Frame


Summary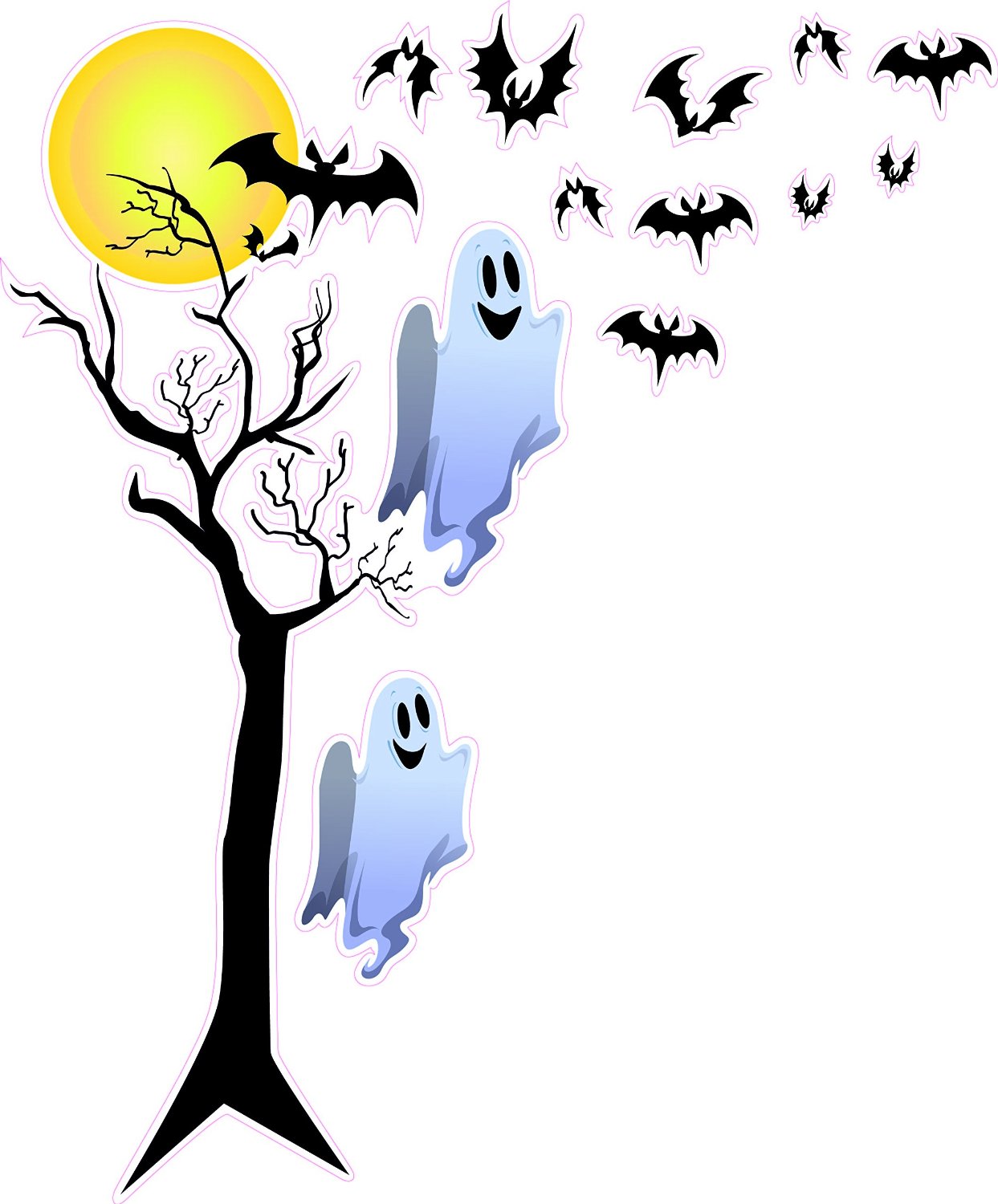 Article Name
Best Halloween Wall Decals
Description
Halloween wall decals can be put up by children or adults without a worry of glue or mess.
Author
(Visited 32 times, 1 visits today)