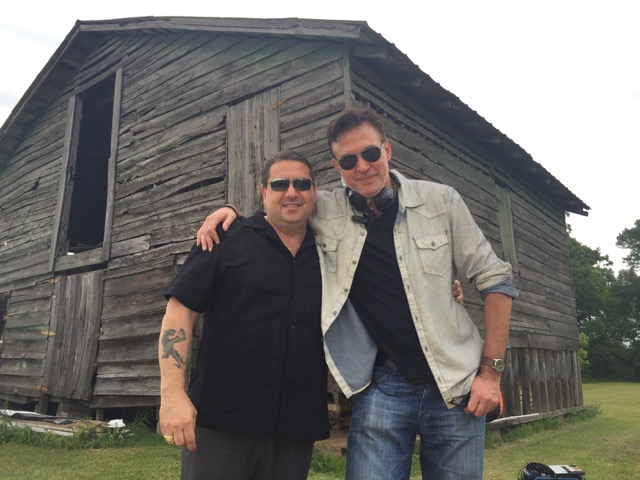 I am lucky enough to be almost related to Rob Rosen, who is the Executive Producer of "The Dead Files," a show that features a retired New York City homicide detective, Steve DiSchiavi, and a psychic medium, Amy Allan, as they investigate cases of paranormal phenomena in haunted places in the United States. I have known Rob, since he became friends with my brother when they were in college at Boston University, long before he decided he was interested in producing television.
Recently, I asked Rob if I could interview him about his current job, to learn more about "The Dead Files," and what he did. This post is the answer to my questions, and several images that he has from working on the show.
1. How did you get involved with "The Dead Files" show?
I wish there was some really cool back story to tell you but unfortunately it's just an LA story. My agent also represented the production company which created the show. They had produced eight episodes with a different show-runner and were looking to go in a different direction. Four years and 94 more episodes later, here we are–still going strong.
2. What did you do before this show that qualified you to work on "The Dead Files?"
Right before Dead Files, I was a Supervising Producer on "Kitchen Nightmares" with Gordon Ramsay for three seasons. If there's a unifying theme between the two shows, they're both about nightmares.   Even though I'm not sure a burnt soufflé compares to dead people tormenting your family.
3. How do you choose locations for each show?
We ask for submissions on the show and get more than a hundred each week. We have a crack team of producers who call these people. They all want us to come but ultimately we make the subjective decision of who needs our help the most.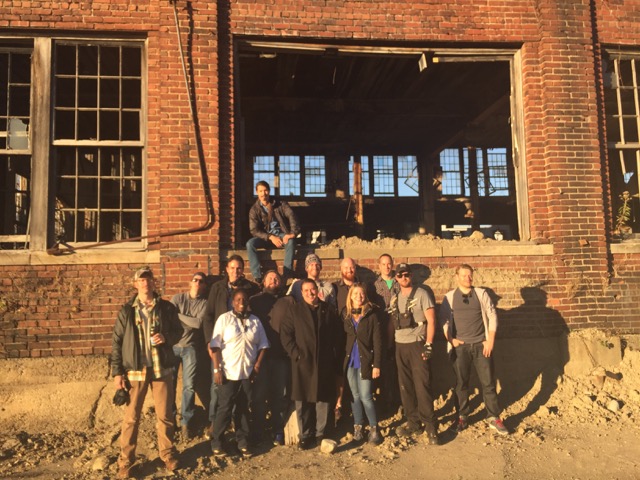 4. How do you prepare once the location is chosen?
On the paranormal side, there is no preparation. Amy, our medium, doesn't even want to know which city we're flying into. Steve, our retired homicide detective, does a thorough investigation into the property. So before we leave, he's already directing our research team into who to call and contact and which historical leads he wants to pursue.
5. What have you brought to the show since you began producing it?
What makes this show work is that everyone brings their own unique skills and abilities to the table. What Amy does is incredible. Steve brings so much experience and real world knowledge to the investigation. I'm pretty hands-on with the show.
I direct it out in the field and then spend a lot of time in the edit bay making sure the story is just right. I'd like to think what I bring to the table is storytelling. If you look at some of the early episodes, including some of my first ones, I think the show could have been slow and hard to follow.
I've worked really hard to make "The Dead Files" an engaging and enjoyable experience for the audience. I also changed the emphasis of the show from "places" to "people." "The Dead Files" has a lot of heart now and I think viewers are not only getting a Saturday night scare, but are meeting people who they actually come to care about and who go through some profound changes over the course of the show.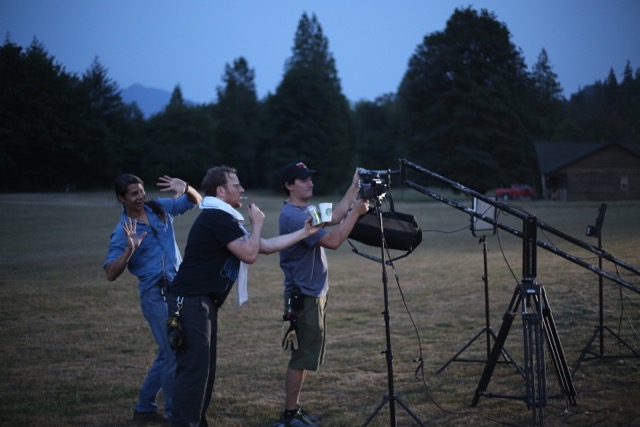 6. Tell us about some surprises you have had happen during your tenure?
I'm a skeptic so what Amy does surprises me each and every week.
7. Why do you think the show is so popular?
I think the audience has come to love Amy and Steve. That's the biggest factor. After that, the storytelling, the emotion, and maybe the fact that we shoot the show more like a movie than a TV show. Our Director of Photography, Rob Toth, is extremely talented and is able to get his team of talented photographers to do a LOT in a very short amount of time.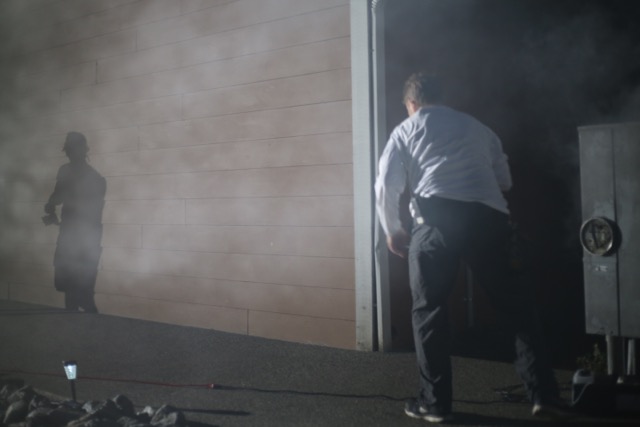 8. What can you tell us about your crew?
We have an incredibly talented and loyal crew. Most have been with us since the very beginning. As I mentioned, our DP- Rob Toth, is amazing. Remember that name. Our camera guys, Alex Weisman and Jason Jancosek, are also extremely enthusiastic and great at what they do. We travel with 15 people so I'm going to have to leave some names out. But we also have a team of dedicated producers back home as well as an amazing group of editors and story editors. Everyone plays a vital role in our success.
9. How long does it take to film a show and what is the process?
It takes us a week to shoot in a location.
10. What is your inspiration?
It's hard to list inspirations without sounding pretentious. But it is the golden age of television and there are so many fantastic scripted shows right now. I do get a lot of visual and story telling ideas from some of those shows.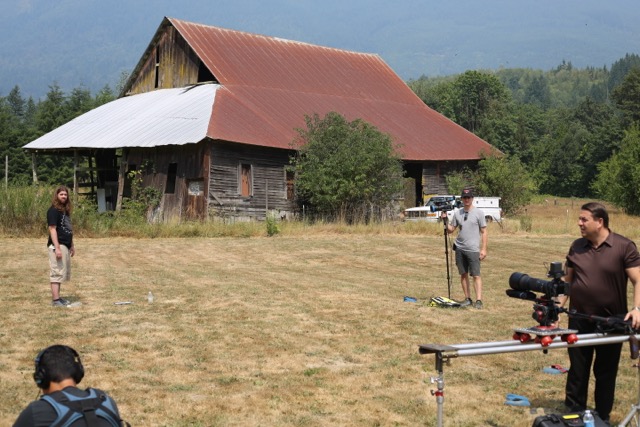 11. Do you have anything to say to "The Dead Files" fans?
Our fans are so loyal and dedicated. I speak to a lot of them through Twitter. But for those who aren't on social media- thanks for your support and stay tuned for brand new episodes starting in January of 2016. Saturday nights at 10 on the Travel Channel.
Episodes of "The Dead Files"
Aftermath: Florida City, FL
Smothered – Delmont, PA
Eternal Hatred and Intolerance
Living Nightmare – Flint, MI
Plagued – Cressona, PA
Master of the Damned
Alcatraz
The Devil Made Me Do It
Mistaken for Dead
Fresh Bones
(Visited 694 times, 1 visits today)